SHAHEENs ANNUAL SPORTS GALA 2019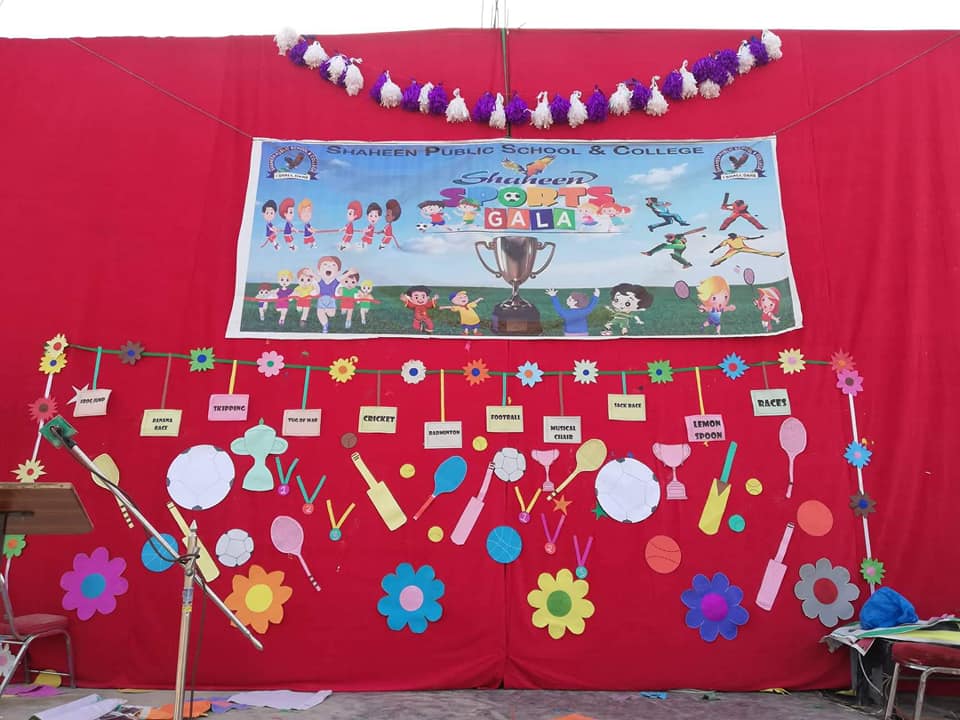 SHAHEENS ANNUAL SPORTS GALA 2019
It was a sight to see; the P.T. display at Shaheen on the Sports Day was spectacular for its glittering and colourful presentation. Young boys and girls, with bright and confident expressions on their charming faces, entertained the audience to their best. It was the best of the best.
Teachers Aroosa and Javeria deserve the highest appreciation for putting up such a tremendous performance. The sports day at Shaheen is the culmination of a week-long sports gala. It is the most awaited event of the year where the parents and the ex students join in to enhance the joy of the occasion.This year an added item, presenting the shining stars of Shaheen, was introduced. It included the top students who excelled in various academic and co curricular activities. There were the Leading Stars of the Star wars, the Toppers of the Board Exams, the Toppers of the Mid year Exam, and the winners of co curricular competitions of the year. The marchpast included the young soldiers in their Army, Navy and Air Force uniforms and were leading the march.
The day ended with the national anthem with the hopes and expectations to meet again next year.