ANNUAL PRIZE DISTRIBUTION CEREMONY APRIL 2019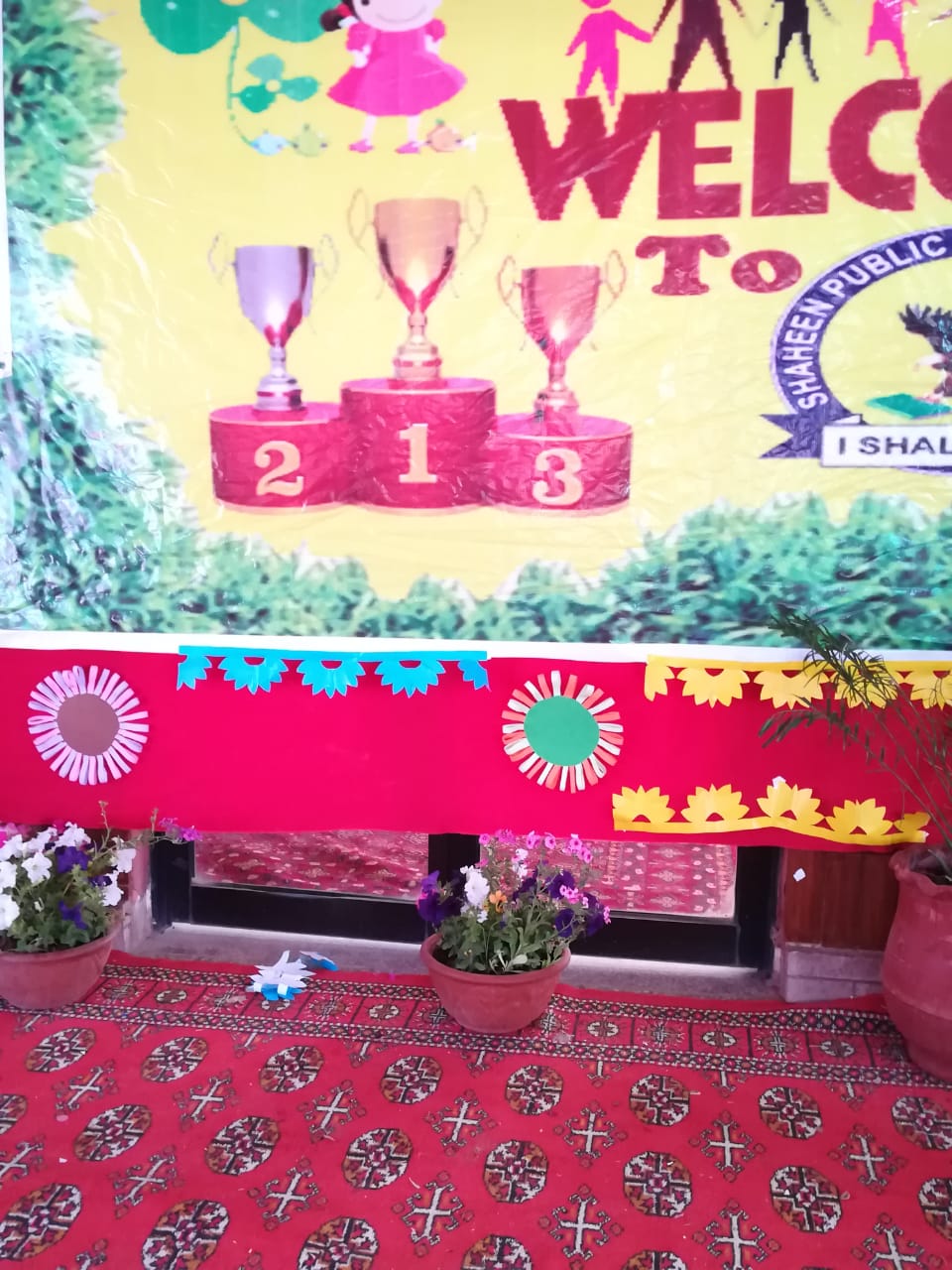 ANNUAL PRIZE DISTRIBUTION CEREMONY APRIL 2019
Amid serious apprehensions of rain and thunder storm, the anxiety was visible during the early hours of the morning. Fortunately the weather cleared shortly before the start time.
The Annual Function is spread over two days; on the first day Pre Junior and Junior Wings are awarded the prizes .
The second day is more comprehensive whereby in addition to exam position holders of Pre senior and Senior Wings , other prestigious awards are also given to the students and the staff.
The stage was beautifully set in red and was ready much before the function start at 9.50. The kick off was delayed by ten minutes to wait for the late-coming parents and the function was on its way at 10.00. The parents of outstanding performers and the Goldstar families had been invited to attend the function.
The function was held to award shields, certificates, Green Letters, badges to:
Position winners of Annual Examination 2018
Exceptionally talented students.
Most improved students in annual exam performance
Best Dressed, Best Duty, Best monitors and many more Bests.
New prefects were awarded lanyards and badges.
Staff members having excelled in various academic and allied activities
And the GOLDSTAR Families
And finally, the oath taking ceremony of the prefects
Position Holders Final-Exam 2019
After the function ended at 12.00, the guests were served refreshments and were thanked for their participation.