Book Reading Day And Aeroplane Flying Competition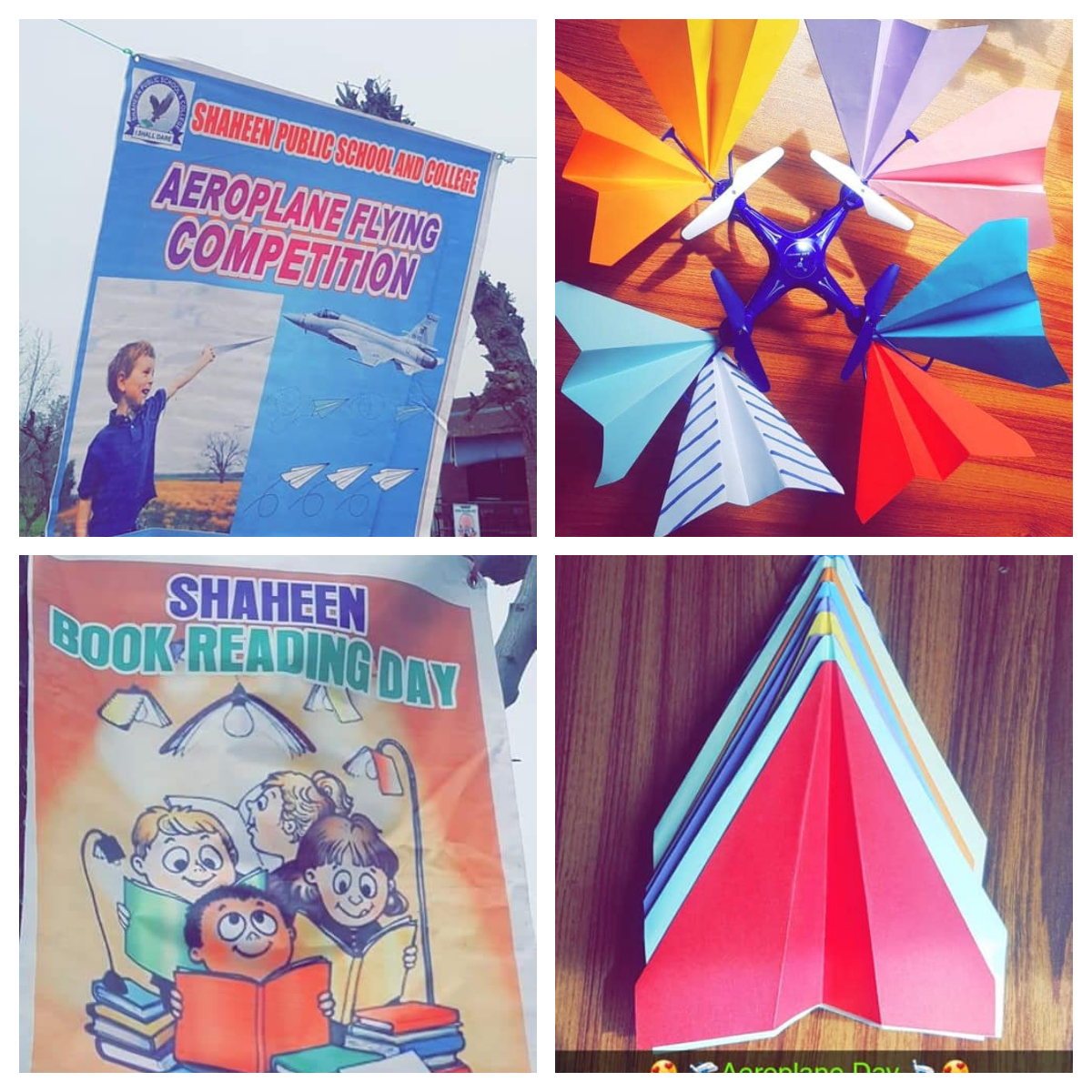 The BOOK-READING Day has become a regular annual feature at Shaheen. Owing to recurring rainy days, the Book Reading had to be postponed time and again this year. The objective of this practice is to encourage book reading habit among the students. The aeroplane flying is an added attraction of the day. March 18, 2019, the last day of Annual Exams, was a beautiful sunny day. The programme started after the break time, with the students assembling in the playground for the aeroplane flying competition. A total of 210 student pilots had been shortlisted for flying their aeroplanes on the day. Those who got
dropped out earlier were greatly disappointed. After the aeroplane flying, the students moved to the Book-Reading ceremony venue in the front lawn of the college This was followed by the last and the grand item balloons release. Some 600 balloons of different colours, carrying the names of the students who had qualified to join the book readers club, were released as the final show. As a new feature this year, the students were asked to write their messages to the stars under the title,Aao taroon say krain batain. Selected messages were also attached to the balloons and sent up to the stars. The balloons started rising up in
the sky, moving in easterly direction, presenting a wonderfully colourful view to all. The students reacted with shouts of joy and clapping, the balloons slowly disappearing in the blue sky background. For having read the largest number of books during the year, M Ibrahim won the title of The MASTER BOOKS 2018, followed by First Runner Up Danish Mansoor and Second Runner UP Khadija, all from IIIB. Well done IIIB.